R-Men Cafe - a Repair Cafe with a difference
To encourage sustainability a Repair Café has been set up by members of the Waltham Chase Methodist Church in Hampshire. Several men have decided to invite people to bring along portable domestic items in need of repair to save them from being disposed of at the local tip.
To be known as Meon Valley Repair Café they have received a grant from Hampshire County Council under a scheme to reduce the amount of unwanted products which may end up in landfill. The Café also provides a place where men can meet to chat and "exchange their views" in the company of others. It is hoped this may also address the difficulty some may have in discussing health and wellbeing topics which may concern them.
At the moment the Café is being piloted as a once-a-month project, opening on the first Saturday morning of the month. Facilities include a shipping container fitted out with a workbench and tools, together with a room in the church building where Café members can enjoy a cup of tea and perhaps a bacon butty too. So far several items have been repaired and returned to their owners. These include a wooden chair, an exercise cycle, a guitar case, a computer-printer interface, a vacuum cleaner and a pair of trousers!.
Volunteers are always needed with skills to help repair items such as domestic electrical and mechanical goods, jewellery, leather and even clothing. We are open to ladies who may wish to come along to offer their skills too.
Facebook page https://www.facebook.com/MeonValleyRepairCafe
To contact the Café email: admin@r-men.org.uk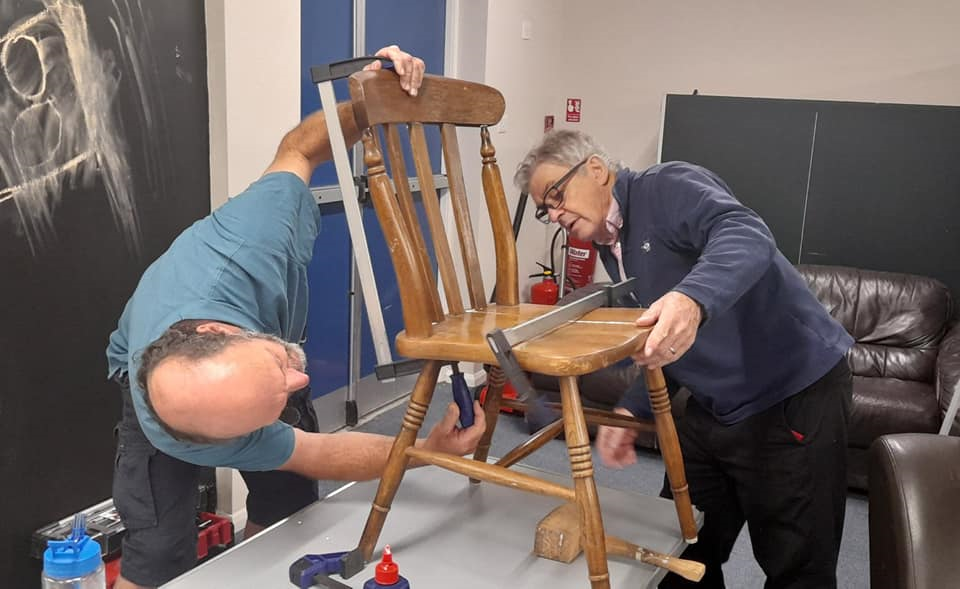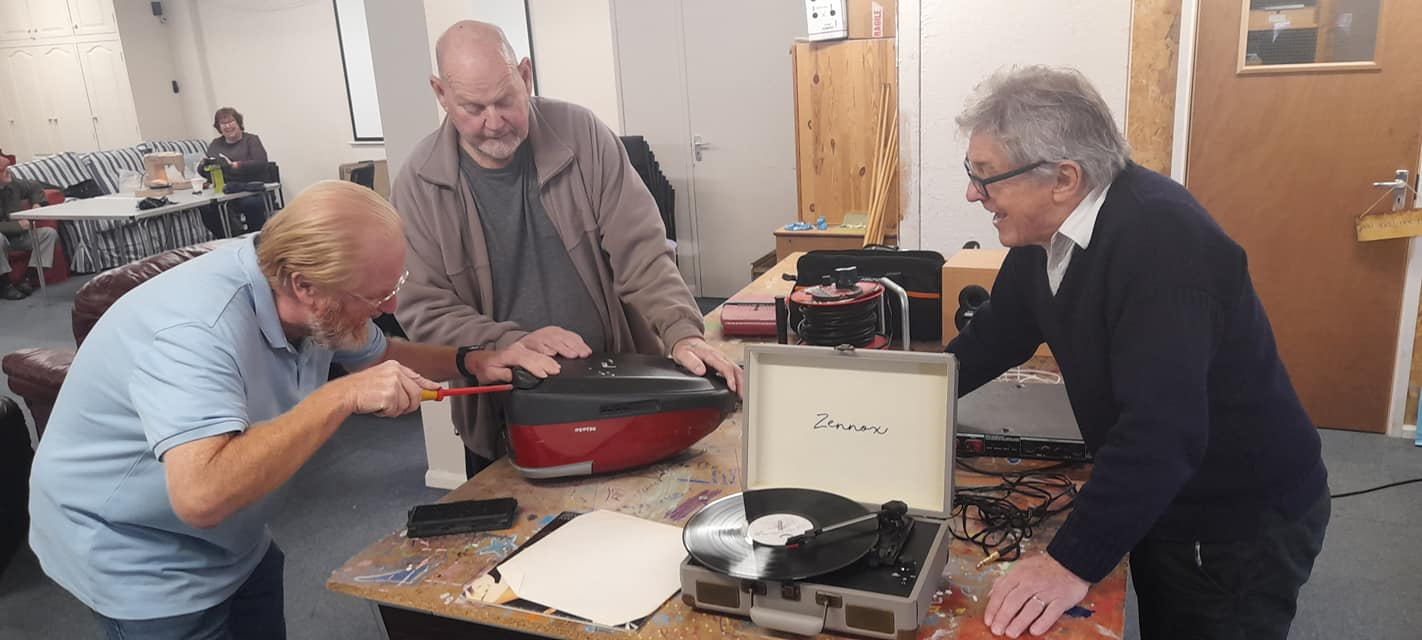 Knitting Heroes
A retired minister on the Isle of Wight has been knitting mask extenders following the District plea last year and has so far made over 1000 for the local hospital, family and friends.  He also knits prayer squares which are also distributed through St Mary's hospital, the local Hospice, and even to Zambia. Designed with a cross which can be used by people with limited ability such as impaired sight, he has made around 800 after an appeal several years ago at the local Methodist Church.